LanToucher Messenger Overview
LanToucher Messenger is an advanced instant messaging client for local networks.
Designed to operate peer-to-peer across home and corporate intranets, LanToucher Messenger sends instant messages directly from sender to receiver without intermediate servers for best performance and highest fault tolerance.
LanToucher Messenger is a powerful yet easy-to-use communications tool for home and small business users. The software combines common instant messaging capabilities with rich user interface and special features such as Dual message view and Terminal Services/Remote Desktop support.
You can begin instant messaging your contacts as soon as you have installed the LanToucher Messenger software on two or more computers on your local network. The installation is fairly simple, and takes less than one minute! There is no signing-in or registering required.
LanToucher Messenger is compatible with Microsoft WinPopup (Windows 3.x/95/98/ME), Messenger service / 'net send' command (Windows NT 4/2000/XP/Server 2003), Samba smbclient (Unix/Linux), and a range of compatible instant messengers based on the standard SMB/CIFS protocol.
LanToucher Messenger Key Features
Proven cross-platform compatibility
LanToucher Messenger is fully compatible with Messenger service / 'net send' (Windows NT 4/2000/XP/Server 2003), WinPopup messenger (Windows 3.x/95/98/Me), Samba smbclient (Unix/Linux) and a broad range of compatible instant messengers based on the standard SMB/CIFS protocol.
All 32-bit and 64-bit Windows versions support
LanToucher Messenger supports the following x86 and x64 operating systems: Windows 95, Windows 98, Windows Millennium Edition, Windows NT 4, Windows 2000, Windows XP, Windows Vista, Windows 7, Windows 8, Windows 10, Windows Server 2003, Windows Server 2008, Windows Server 2012, and Windows Server 2016.
Low memory and network bandwidth usage
Unlike most fancy messaging applications, LanToucher Messenger needs less than 16 megabytes of RAM and generates minimal network traffic.
True peer-to-peer (serverless) connectivity
LanToucher Messenger does not require a dedicated messaging server, so users can communicate directly with one another.
LAN-only messaging without file transfer ability
LanToucher Messenger does not require an Internet connection to operate and does not provide a file transfer option. Therefore it is absolutely immune to hacker attacks, viruses, and other security threats inherent to Internet messengers.
Multiprotocol support
LanToucher Messenger works perfectly over any available network transport protocol (TCP/IP, IPX/SPX, or NetBEUI).
Terminal Services/Remote Desktop support
LanToucher Messenger is compatible with TS and RDP allowing multiple Terminal Server users/Remote Desktop users to contact each other and other network users freely.
Feature-rich user interface
While the default options should work fine for most users, LanToucher Messenger offers you dozens of various options you may want to adjust to suit your particular needs.
Contact List (ActiveList)
It is pretty easy to add, remove, import, and export your contacts, see whether a person is online or not, send messages to multiple contacts at once, or optionally ignore computers not in your ActiveList. From the ActiveList menu you can easily customize your contacts' settings such as picture/portrait, sounds, message font color and other contact-specific settings.
Preset Groups
LanToucher Messenger lets you easily create groups of your existing ActiveList contacts to send private messages in seconds. With powerful yet easy-to-use group management not only you can copy, rename, or merge your groups, but you can also quickly search the groups for specified contacts.
Advanced sound and visual notification
With the original LanToucher Messenger sound notifications scheme in conjunction with visual notification you will never miss your important messages and other vital events.
User Macros and Status Messages
Instantaneous access to your predefined message templates and status/away messages by a hot key or two mouse clicks.
Automatic Message Forwarding
This enables you to automatically forward all incoming messages to another user or computer on your network when you are away from your computer.
Advanced Messenger service support (Windows NT 4/2000/XP/Server 2003)
This feature fully controls the state of the Messenger service. Unlike other compatible instant messengers for intranets, LanToucher Messenger pauses the service at startup, and restarts it when shutting down so that you could still receive messages using the Messenger service before logging on, after logging off, and while at the Welcome screen (Windows XP).
LanToucher Messenger Screenshots
Main window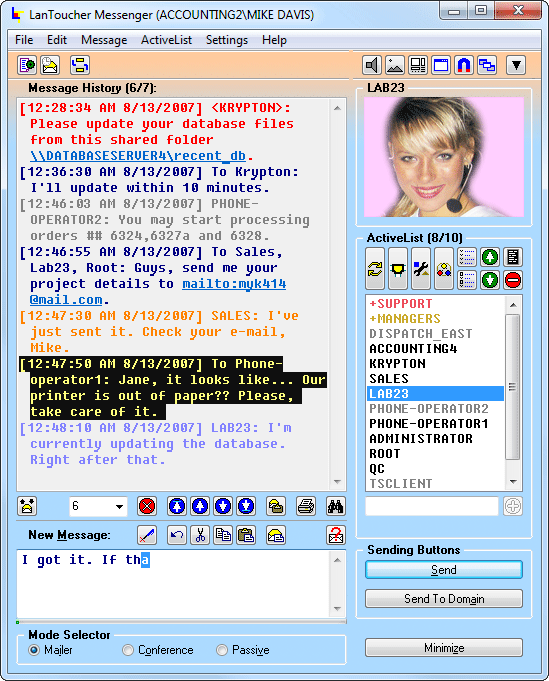 The main window of LanToucher Messenger with a conversation example (8 users)
Options dialog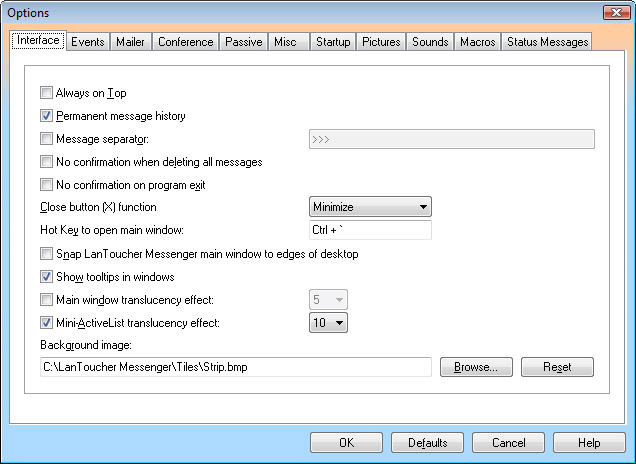 Here you can customize LanToucher Messenger to suit your needs and preferences.
Groups dialog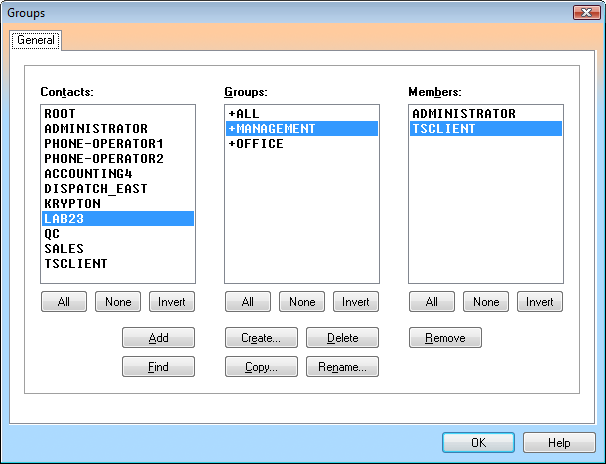 Lets you create and manage custom groups of your contacts.
Contact/Group Settings dialog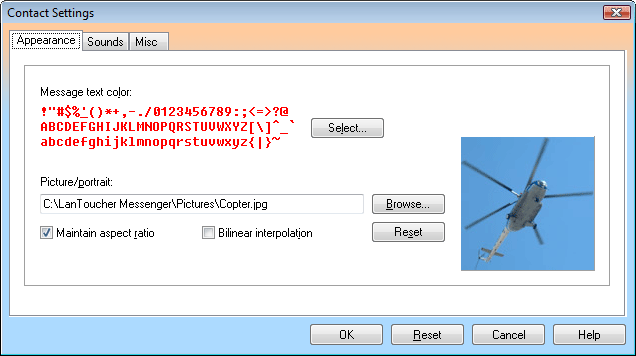 Allows you to customize your contacts and preset groups.
Contact Browser dialog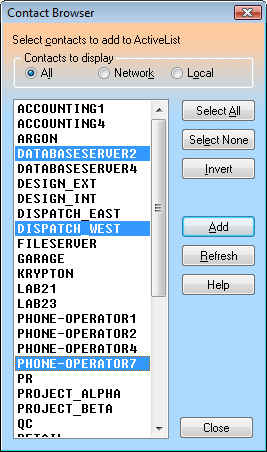 Displays all the users who are currently online.
Main Menu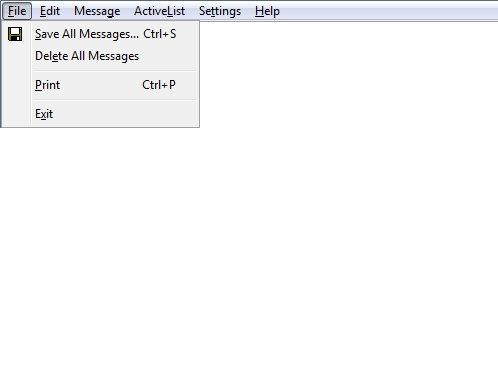 Taskbar Notification Area icon

LanToucher Messenger System Requirements
Microsoft Windows 95/98/NT 4/2000/ME/XP/Vista/7/8/10/Server 2003/Server 2008/Server 2012/Server 2016
K6™ or Pentium Processor
32 MB RAM (64 MB recommended)
8 MB hard drive space
Network interface card connected to a Local Area Network
Another computer running LanToucher; WinPopup-compatible mailer; Messenger service / 'net send' (Windows NT 4/2000/XP/Server 2003); Samba client (Unix/Linux)
DirectSound-compatible sound card recommended
Notes
Make sure that your system meets the minimum system and hardware requirements for LanToucher.
Make sure that your machine is connected to a LAN with appropriate network cable (if applicable) and the Client for Microsoft Networks is installed.
Network Discovery and File Sharing must be enabled (Windows Vista/Windows 7/Windows 8/Windows 10/Server 2008/Server 2012/Server 2016)