Download Instructions for LanToucher Network Chat
This page contains instructions for downloading LanToucher Network Chat. We recommend you print this Web page before you begin your download. To open the Print window, select Print... from the File menu.
1. Go to the Downloads page and click on a link to the latest release of LanToucher Network Chat. A File Download dialog box like the one below will appear.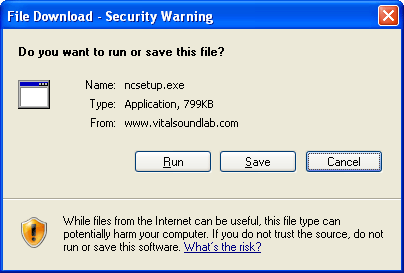 To copy the download to your PC, click Save or Save this program to disk.
2. The Save As dialog box will then appear asking you to select the folder where you would like to save the setup executable.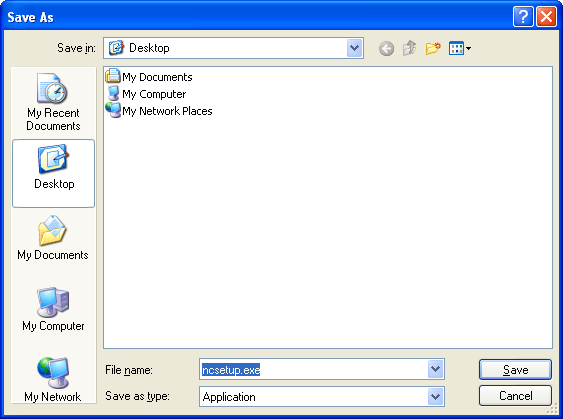 We recommend that you save the installation program to your Desktop, My Documents or any other easily accessible location. Click Save to save the setup package to the selected folder.
3. The File Download dialog box will be displayed while the installation file for LanToucher Network Chat is being transferred to your computer. The progress bar allows you to monitor the download process.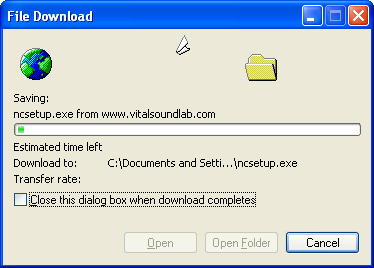 Depending on your Internet connection speed, you will need to wait for the installation executable to be transferred to your computer. For high speed broadband connections such as DSL, Cable Modem or ISDN, the download process will take less than one minute. Using a 56K Dial-up modem connection, the setup program takes 3 to 7 minutes to download.
4. Once the download is complete, you will see the Download Complete dialog box.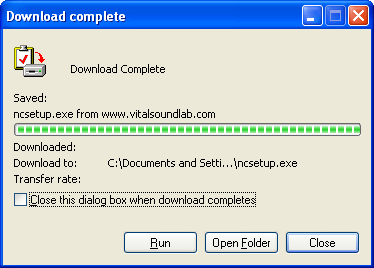 5. Now you can do one of the following:
To start installing LanToucher Network Chat on the *local* computer immediately, click Run.
Click Open Folder to open the folder with the downloaded installation package.
Click Close if you wish to install LanToucher Network Chat at a later time.
Important: The setup file must be run on each workstation that is to run LanToucher Network Chat.
For more information, please read the installation guide.